Return to HOME page

Personalize Your Unique and Priceless

Hand-Crocheted Baby Blanket




Add the New Baby's Name!

With this Simple-to-Use Crochet Pattern,
It's Quick & Easy, Here's How
Works on Any Blanket! Adds a Personal Touch!
The most precious gift parents receive is the birth of their new baby boy or girl.. The second most precious thing? Why memorable gifts for the baby...of course! Even better! Personal hand-made gifts! So, if you're already creating or even buying a baby blanket as a gift, why not customize it? With our pattern, it's easy to add a name. Add the baby's birthdate too...at the same time you add the name or after the birth! Our easy-to-use pattern is so simple even the novice crocheter quickly creates a very special personalized one-of-a-kind gift!






Look below for NEW bonuses!
"Name Your Baby Blanket" Downloadable or Mailed
Pattern (Includes Numbers Too)

Sample Crocheted
Names Blanket
| | | |
| --- | --- | --- |
| This simple system uses a 2-yarn process and the double crochet stitch allows you to add the name and/or birth date of the newborn to the blankets. Make your gifts more valuable, unique and even more treasured! | | |

Here's Why Our Process is So Special...We Hope You Agree!

Create a crocheted blanket (or purchase a baby afghan) that immortalizes your love, time and effort. Give a special uniquely-named blanket for that precious new little loved one.


Present a baby blanket that is truly unique and one of a kind! While anyone might follow a pattern and create a blanket that looks just like yours, adding a name & birthdate personalizes the blanket and makes it truly a one-of-a-kind gift!


The Pattern is so easy even a baby could do it! Well not exactly, but it's easy enough for the beginning crocheter. Our system uses two yarns simultaneously so the pattern creates a finished look on the front and back.


For most, the name can be added quickly, within 24 hours.
Downloadable pattern so you can receive it in minutes and can start crocheting today, (of course it is available by mail for a small additional fee) Click here to order today!

What Our Happy Clients Have to Say!
"I had to get 2 copies - 1 for each sister that crochets! They have
crocheted for years and have never seen such a thing!"
- Amanda R.; Los Angeles, CA

"Daniel's blanket is one I will treasure forever. There is not
another one like it on the entire planet!"
- Fiona H.; Las Vegas, NV

"I'm fascinated with the Popular Names Book; there's something
about it that grabs my attention!"
- J. Walton; San Diego, CA


Receive a Few Bonus Gifts from us With Your Order!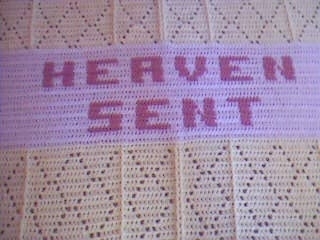 FREE "Heaven Sent" blanket pattern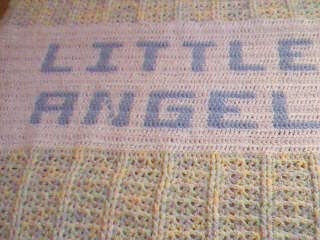 FREE" Little Angel" blanket
pattern



- PLUS -

INCLUDED FREE: Directions and graphs for Six (6) Native Design Scarves. (($7.95 value)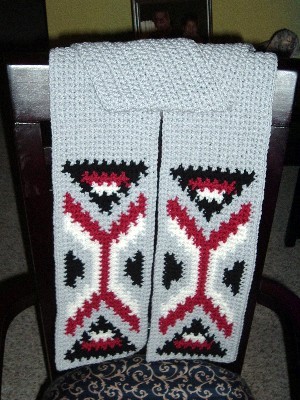 Our Commitment - a 30-Day Guarantee - You Can Sleep on It!



The "Name Your Baby Blanket" book containing
this amazing system of patterns & bonuses can be yours!



Order Today! Only $5.95 downloadable

Want to receive it in print? Only $9.95 plus $4.95 shipping/handling ($14.90 total)


Here's again what you get: the "Name Your Baby Blanket" Pattern & the Number Pattern Supplement;"Native Design Scarves"



To Download Today
Order Via Paypal

US Post Office
Mail Your Order



Anyone who is involved with or sympathetic to the "tech lifestyle"
replica watches
will easily appreciate Rose's labor of love and will likely find use in
replica watches
this highly refined and intelligent app. The funny thing is that with his talent and skills, Rose comes out of the bag right away
rolex replica
with a useful and quality app, while over the years, I've seen people with a lot more incentive and
replica watches uk
time put together truly terrible ways of appreciating watches or timepiece news in
replica watches
app form. This is what happens when a true professional adds his
replica watches
touch to the technology of consuming horology. Returning to Kevin Rose as a watch lover, you can
replica watches uk
really tell a lot about him by the watches that he likes to wear. The Ressence Type One watch is a good example; highly technical, modern, analog, and most importantly... very much under the radar.